What is the Domain Manager used for?
The
Domain Manager
can be found in the Tracking Links or Rotators Tools menu, and it's where you complete the final step of the custom domain set up process by adding your custom domain to the ClickMagick system.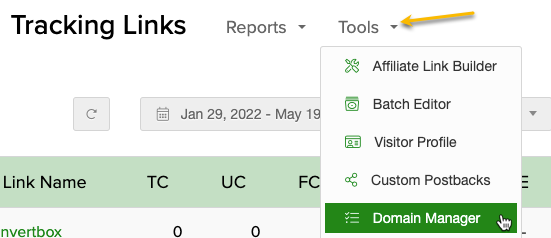 There's more you need to do though …
… so before using the Domain Manager make sure you follow the
instructions for setting up a secure custom domain
.
Article 126 Last updated: 05/19/2022 11:01:05 AM
https://www.clickmagick.com/kb/?article=126