How do I change or reset my password?
If you're already logged in to your account and you simply want to change your password, you can do that from your
User Profile
which you can find in the
Account
menu at the top of any page.
If you've lost your password or need to reset it, simply go to ClickMagick's
Login
page and look for the link that says "Can't log in?":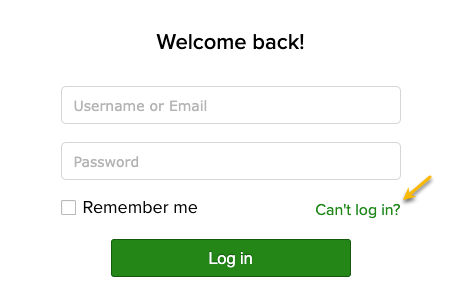 Enter your username or email address and a reset link will be mailed to you at the email address in your account.
If you enter an email address, it must match the email associated with your account.
If the email in your account is no longer valid and you can't retrieve a password reset link to it, contact us at our
Helpdesk
and we'll take it from there.
Article 297 Last updated: 05/19/2022 12:59:49 PM
https://www.clickmagick.com/kb/?article=297