How do I set the "destination" URL?
When you create a tracking link, you'll be asked to enter the URL that you want clicks redirected to after they have been recorded. In ClickMagick, that URL is called the "Primary URL" and you would enter that URL whenever you create a new tracking link: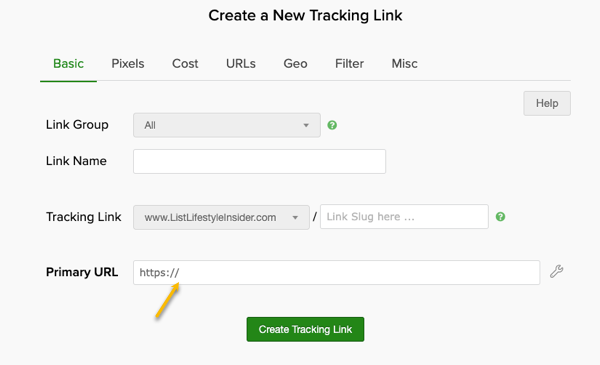 Other tracking systems use names like "Destination URL", "Final URL", "Target URL", and "Landing Page URL". There isn't a standard name for this.
But in ClickMagick, we call it the "Primary URL" because a tracking link has a handful of other URLs that a click could be redirected to in special occasions: split-test URLs, mobile URLs, the Repeat URL, and the Backup URL.
Article 407 Last updated: 05/19/2022 3:43:54 PM
https://www.clickmagick.com/kb/?article=407