How do I schedule my Rotator URL?
You can schedule your individual rotator URLs to be active or paused by selecting the "Schedule" tab on that specific rotator URL: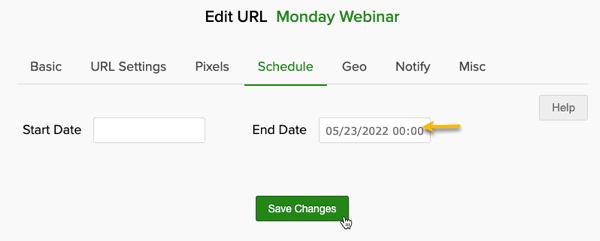 If specified, the system will not send any traffic to a URL until the Start Date and time, and it will automatically stop sending traffic once the End Date and time arrives, regardless if Max Clicks has been reached.
When you set the Start Date and End Date, that specific rotator URL will automatically be "Active" for that time frame, and "Paused" for every other time period outside of the time frame that you specified.
If you just click on the "Status" dropdown, you can then manually pause or unpause that rotator URL:

To delete your specified time frame, just select the date you have in the "Start Date" or "End Date" and just hit delete.
That's it!
Article 558 Last updated: 06/05/2022 2:56:21 PM
https://www.clickmagick.com/kb/?article=558