How Do I Find The Element ID In OptimizePress?
Finding the Element ID in OptimizePress is simple.
Click on the button in OptimizePress and navigate to the Advanced Options:

On the panel on the left side, click Advanced and you'll see the Element ID: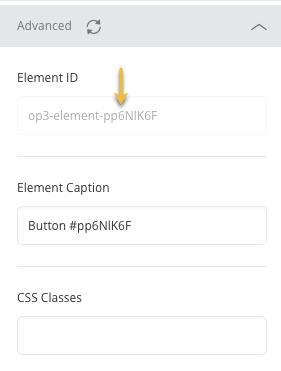 That's it! The Element ID will shown in the drop down, that you can use when tracking button clicks.
To discover how to track your button clicks, check out the article below:
How do I track link or button clicks off my site?
Article 713 Last updated: 05/04/2021 6:01:20 AM
https://www.clickmagick.com/kb/?article=713