How Do I Find The Element ID In GrooveFunnels?
To find the Element ID in GrooveFunnels so you can track button clicks all you need to do is:
Click the button element you wish to track.
Next, in the right side panel click on "Custom Attributes" and give the Element ID a name or Element Class: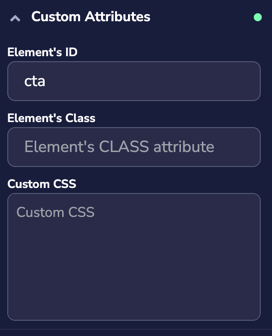 That's it!
you will now use the ID you created to start tracking your button clicks.
For more information on how to set up button tracking, check out the article below:
How do I track link or button clicks off my site?
Article 748 Last updated: 10/12/2021 7:35:31 AM
https://www.clickmagick.com/kb/?article=748