How do I find the CSS ID In SwipePages?
To find the CSS ID in SwipePages so you can track your button or link clicks, do the following:
Click on the button you want to track.
Next, in the right side panel click on "Advanced" and open the "Identifiers" drop down: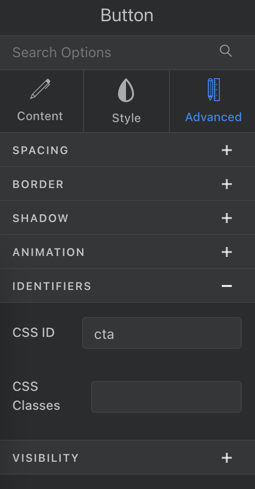 Give your button an ID and that's it.
You will now be able to use the ID you created to track your link and button clicks.
For more information on how to set up button tracking, check out the article below:
How do I track link or button clicks off my site?
Article 760 Last updated: 10/28/2021 11:47:02 AM
https://www.clickmagick.com/kb/?article=760