How do I track ThriveCart affiliate sales in ClickMagick?
Tracking affiliate sales in ThriveCart is a bit different than tracking affiliate sales in other platforms.
ThriveCart currently doesn't support the use of a Postback URL so you'll have to use a Tracking Pixel to track sales.
Plus, the option is only available if the Vendor has it enabled.
To begin tracking your affiliate sales, follow the steps below:
Step 1 - Add A Tracking Link Sales Pixel To The Offer You Are Promoting
Head to the
Pixel Builder
from the Tools menu on the Tracking Links Page and create and copy your Sales Pixel.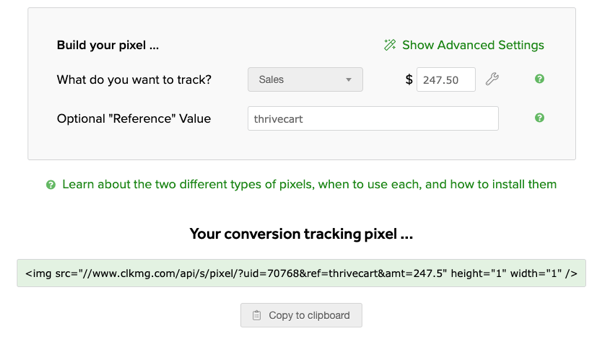 Inside of ThriveCart, navigate to the "Tracking Code" section and turn on Custom Tracking Code: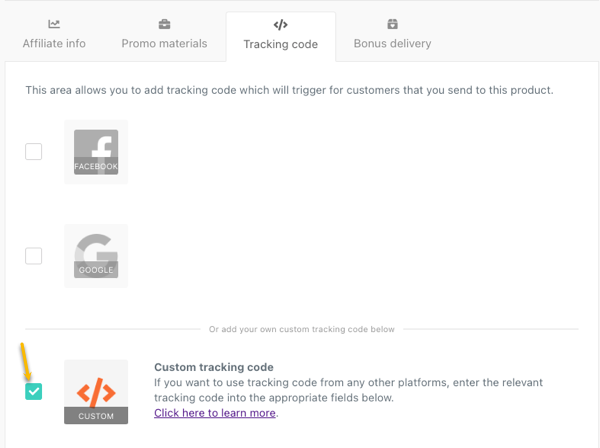 You'll paste your sales pixel in the "Main product" section of the page as shown below:

Step 2 - Create and Promote Your Tracking Link
Head to the
Tracking Links
page and create a new Tracking Link for the offer you will be promoting.
Use your affiliate link as the Primary URL: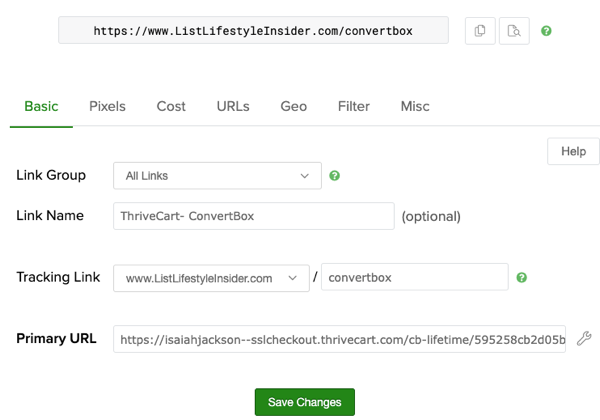 Finally, you'll promote the new tracking link and as sales are made they will be tracked in ClickMagick.
Article 781 Last updated: 06/05/2022 7:13:19 PM
https://www.clickmagick.com/kb/?article=781