How Do I Find The CSS Selector ID In ClickFunnels?
Finding the CSS Selector ID in ClickFunnels is simple.
On your landing page, click on the button element you wish to use.
Next, in the side panel that opens click on the # icon: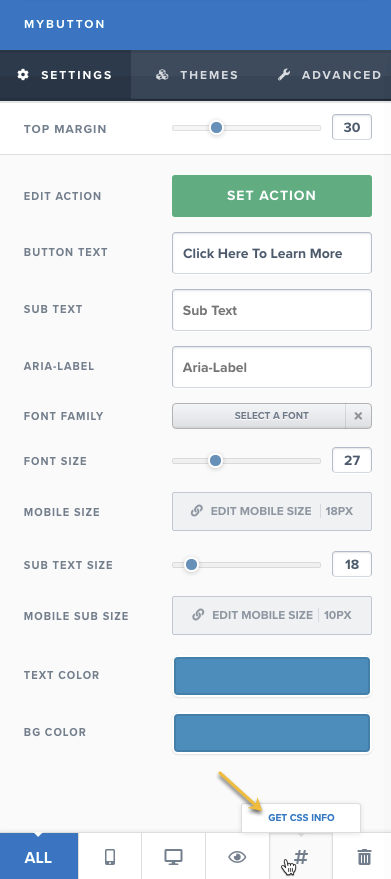 That's it! The CSS Selector ID will popup in a window, that you can use when tracking button clicks.
To discover how to track your button clicks, check out the article below:
How do I track link or button clicks off my site?
Article 712 Last updated: 05/04/2021 6:00:19 AM
https://www.clickmagick.com/kb/?article=712